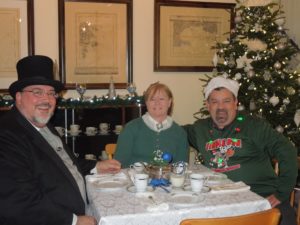 Cyril Lunney gets the scoop on Sherbrooke Village Old Fashioned Christmas preparations
November 22, 2017 - Cyril Lunney, CTV Morning Live
Cyril Lunney from CTV Morning Live was in Sherbrooke Village and caught up with Old Fashioned Christmas chairperson Heather Laybolt and Director of Sherbrooke Village Stephen Flemming to see what's happening with Sherbrooke Village Old Fashioned Christmas celebrations this year! He even helped to count the lights and prepare the many miles of garland!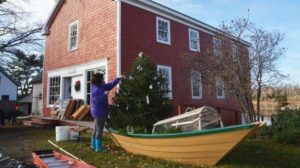 Sherbrooke Village prepares for an old-fashioned, 19th century Christmas
November 22, 2017 - Aaron Beswick, The Chronicle Herald
"It was all hands on deck Wednesday at Sherbrooke Village because on Friday they expect 7,500 people to fill the Guysborough County restoration site that aims to recreate 19th-century life for the kickoff to its annual old-fashioned Christmas.
Though the village is part of the Nova Scotia Museum and has paid employees, the holiday event is a huge community effort. Some 75 volunteers from the small communities surrounding Sherbrooke put in many hours each fall to prepare for the two weekend sessions."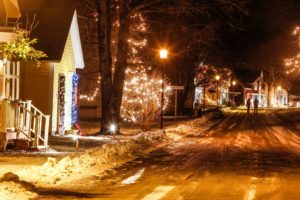 This Nova Scotian town will be transformed into a spectacular winter wonderland for the holidays
James Hunter - Narcity
"It's beginning to look a lot like Christmas – literally.  Though it's only early November, people all over Nova Scotia are getting ready for the big day by planning Christmas Markets, putting up decorations and waiting for the snow to fall.  And what better way to celebrate than by getting out of the city and immersing yourself in a fully decked out Winter Wonderland?"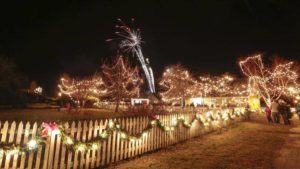 Christmas spirit is alive and well in Sherbrooke Village
November 23, 2016 - The Chronicle Herald
"The Christmas spirit is alive and well in Nova Scotia's Sherbrooke Village. Thousands of volunteer hours are put into creating Sherbrooke Village's Old Fashioned Christmas each year, giving visitors a taste of Christmas from years gone by."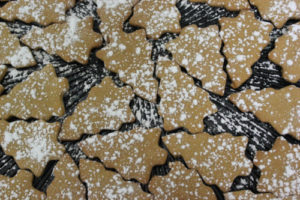 Victorian Christmas at Sherbrooke Village
December 4, 2012 - Taste of Nova Scotia
"It's a good night for heart-warming, really, and it seems I've come to the right place for that sort of thing.  After driving two hours in November drizzle, I'm in need of some warmth.  Sherbrooke Village, a nook in Sherbrooke, Nova Scotia, preserved to be authentic to the late 1800s, is hosting an old fashioned Victorian Christmas. … I can't think of a better place to shake off the November doldrums and start thinking about Christmas."